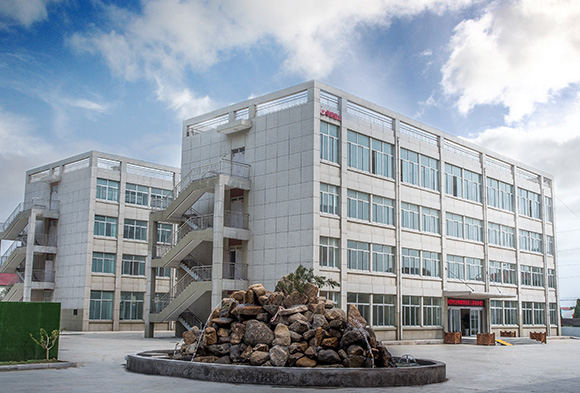 Established in 1994, HWAPENG is a Professional manufacturer of Carbon Paste Preparing & Forming Machines. Holding 17 national Patents, 2 China's national industry Standards of kneader & cooler, 90% Market Share in China, We also provide Anode Vibrocompactor & Graphite Electrode Extruder & other equipment in Carbon Plants & EPC.
Shandong Hwapeng Precision Machinery Co., Ltd., a National High-Tech Enterprise (No.: GR201437000404), set national standards for paste kneading cooler and carbon paste kneader (standard number: YB/T 4467-2014, YB/T 4468-2014), passed ISO9001 International Quality Management System Certification (Certificate No: 01017Q10166ROM), and ISO14001 International Environmental Management System Certification (Certificate No: 01017E10081ROM), GB/T28001 Occupational Health and Safety Management System Certification (Certificate No: 01017S10069ROM), GB/T29490 Intellectual Property Management System Certification (Certificate No.: 165IP170139ROS). The company obtained national invention patent authorizations respectively in June 2011, September 2011, December 2013, April 2014, January 2018 and May 2018, and it possesses 11 national patents including 6 invention patents, and another 6 invention patents are under application at present.Shandong Hwapeng Heavy Industry Co., Ltd., wholly funded and established by Shandong Hwapeng Precision Machinery Co., Ltd. in November 2012, carries out R&D, manufacturing and sales of large-scale metallurgical equipment. It's put into production in 2018, and the annual production capacity and sales revenue are expected to be triple of Yantai Hwapeng Machinery Co., Ltd.Our users include: CHALCO, Sinosteel, China Power Investment Group, China Datang Group, East Hope, Xinfa Group, Hoshine Silicon, Sunstone Development, Fangda Carbon, Kaifeng Carbon, Nantong Yangzi, Hebei Shuntian, Shanxi Sanyuan, Jiaozuo Dongxing, Shanxi Liangyu, Shanxi Sanjin, Japan Mitsubishi, Japan Showa Denko and other domestic and international famous enterprises. The company sets up independent R&D center to continuously develop new products, improve and enhance product performance to maintain our leading level at home and abroad all the time. The company has powerful technical strength, advanced manufacturing technology, state-of-art manufacturing machinery, complete testing equipment and scientific testing manners to guarantee high level and stable quality. The company also provides free technical proposal consultation service according to carbon manufacturing technology and plan of customers. Shandong Hwapeng Precision Machinery Co., Ltd. warmly welcomes domestic and overseas friends to visit our factory, let's make joint effort to promote prosperity of the industry!
For many years, the company has carried out a lot of dedicated research and investment in the field of carbon production process. As a member of the China Carbon Association, Hwapeng has maintained good technical and information sharing and project cooperation relationship with well-known design institutes and design company, such as SAMI, GAMI, and Jin Wo, for a long time. In recent years, the company is actively involved in the new or retrofit EPC project of aluminum anode, graphite electrode and electrode paste production line at home and abroad, which is a new growth point of company development.